Real Estate
Impressive flexibility, speed of execution, and a broad range of financing capabilities, allows us to stand ready to partner with our clients to meet their particular needs and in most cases exceed their expectations.
Our Financing Capabilities
With our conception to completion lending process, we provide construction financing to qualified and proven commercial real estate investors and developers with a demonstrated track record of success. We offer construction loans, mini perm as well as long term permanent financing solutions for our clients with exceptional terms. Our ability to offer Joint Venture solutions in tandem with our impressive list of additional debt products, gives us an extensive competitive edge that we are proud to offer our clients.
Hotel
Hotel equity and debt investments are focused primarily on the full-service, upscale tier.
Retail
Funding retail properties covers the full spectrum of core, value-added and developmental opportunities.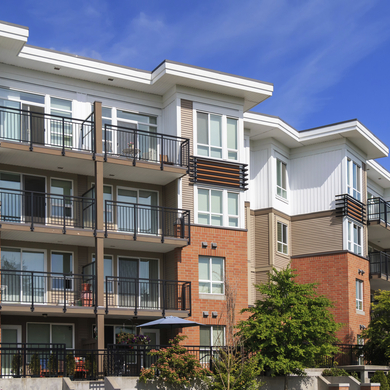 Multi-Family
US Finance has a strong commitment to provide financing for multifamily properties in the U.S.
Office
US Finance has years of extensive experience of JV and debt investment in office buildings.
| Type | Location | Establishment | JV Investments | Debt Financing |
| --- | --- | --- | --- | --- |
| OFFICE | Central business districts or primary suburban nodes in major metropolitan areas | Single and Multi-use Buildings | $2 million to $50 million | $25 million to $1 billion+ as well as mezzanine, bridge and structured debt solutions |
| MULTIFAMILY | Major metropolitan areas in the U.S. and Canada | Class A and Class B apartments, Joint venture development, when appropriate (apartments or condominiums) | $2 million to $50 million | $25 million to $1 billion+ as well as mezzanine, bridge and structured debt solutions |
| RETAIL | Dominant, irreplaceable, power/lifestyle centers | Grocery anchored neighborhood or community centers | $2 million to $200 million | $25 million to $1 billion+ as well as mezzanine, bridge and structured debt solutions |
| INDUSTRIAL | Major markets in the U.S. & Canada | Functional warehouse or research & development facilities | $2 million to $50 million | $25 million to $1 billion+ as well as mezzanine, bridge and structured debt solutions |
Investment Strategies
Through our established relationships with developers and brokers, we structure construction financing solutions for most major property types. Whether a condo, hotel, industrial, multi-family, office or retail project, we have the depth of expertise to get your project finished with an efficiency that is hard to match in the marketplace.
We work in concert with our clients to understand their business strategy and objectives. We work with clients on multiple projects over time, securing construction financing for varying property types in locations across the United States, Canada and Globally. When projects present themselves outside the US we examine them on a case by case risk assessment for our portfolio consideration.
• Construction Loans
• Bridge/Interim Loans
• Fixed Rate Permanent Loans
• Floating Rate Loans
• Mezzanine Financing
• Joint Ventures
• Participating Loans
• Structured Finance
The members of US FINANCE, INC arrange debt and JV solutions for developers and owners of commercial real estate.
Commercial Loans
US Finance provides a broad range of financing solutions for all projects, major property types, including office, retail, multifamily, industrial, hotel, senior housing and parking. From straightforward, leveraged acquisitions and refinances to acquisitions requiring swift execution, US Finance welcomes the opportunity to meet the needs of its clients by offering fixed and floating-rate debt (including forward commitments) for transactions starting at $25 million with an emphasis on:
Experienced and well-regarded sponsors

- US Finance seeks strategic relationships with experienced local, regional and national sponsors/developers with solid track records
High quality projects

- US Finance targets strong assets in good markets with clearly identifiable patterns of revenue growth coupled with sound business plans and viable exit strategies
Strong alignment of interests

- US Finance seeks opportunities with appropriate sponsor alignment of interests and JV investment
US Finance has the necessary expertise to provide a broad range of financing solutions for all major projects, and property types.